ION Audio Tailgater Speaker Comparison & Review
The ION Audio Tailgater Speaker Comparison and Review is possible due to readers and affiliates, thank you!
Have you ever been to a concert or party and the music wasn't quite loud enough? Or worse, there wasn't any music!? Well, ION Audio has a solution for just these types of situations; the ION Audio Tailgater, Tailgater Plus and Raptor portable Bluetooth speakers.
As we have explored before, Bluetooth speakers have become a lot more popular over the past few years. Besides being portable, Bluetooth speakers have become more powerful than ever. The ION Audio Tailgater speaker series along with the ION Audio Raptor are proof of this.
If you haven't heard of ION Audio, they were founded in 2002 and you can read more about their company history here.
Below, we'll be going over the Tailgater speaker in full detail. And, we'll compare the Tailgater vs Raptor to see which one is worth it as an outdoor Bluetooth speaker.
CONTENTS (Skip to a Section):
ION Audio Tailgater Plus Speaker
While most people can say that they own a Bluetooth speaker. 99% of those people can't say that they own a Bluetooth speaker this loud and powerful. The ION Audio Tailgater Plus is all about power and commanding the party.
But, before we get started there are 3 different models in the Tailgater series.
50W (with microphone)
100W (with microphone)
50W with Echo Dot Cradle (without microphone)
The one we'll be checking out is the most popular 50W without the Dot Cradle. However, if you're looking for the most powerful version, we'd highly recommend the 100W Tailgater.
Features
Starting off the features is the most obvious feature; the giant 8-inch subwoofer. This subwoofer is massive and really provides some sound. It is a powerful robust woofer that is powered with 50 watts. Additionally, there is a tweeter to help aid in the high-end notes.
But, what you're really concerned about is the bass. And there is plenty of it. ION adds bass boost control and their own custom equalizer to help provide the best sound quality possible.
Another major feature is the inclusion of a microphone. It is designed to be a karaoke microphone or to "make announcements". It is pretty basic, but gets the job done.
If you haven't guessed yet, the Tailgater has a massive rechargeable battery that can provide up to 50 hours of playback. This is helped by the Bluetooth and connectivity built-in to the speaker. There is an included aux cable, or you can use Bluetooth to connect. There is additionally an onboard FM radio. Finally, you can use NFC to easily pair your devices.
Performance
The ION Tailgater is one of the most powerful and usable Bluetooth speakers that we have ever tested. It is incredibly loud, clear and can really be used everywhere.
The bass is unbelievably powerful for it's form factor and size. Additionally, the microphone is a nice addition, but we didn't find ourselves using it a lot. In addition, the actual speaker is high-quality, but the build quality is insanely good as well. It feels like you could throw this speaker off a cliff and when you found it 2 years later it would still be playing.
While it isn't waterproof, the Tailgater Plus still does feel like it would withstand any beating you throw at it. Conclusively, the ION Tailgater is a speaker that you can literally use for any occasion and it won't fail you.
ION Audio Raptor
So, next we'll take a look at the ION Audio Raptor speaker when compared to the Tailgater. The big difference is the heavily fortified speaker body. This is basically an indestructible 100W portable speaker.
Features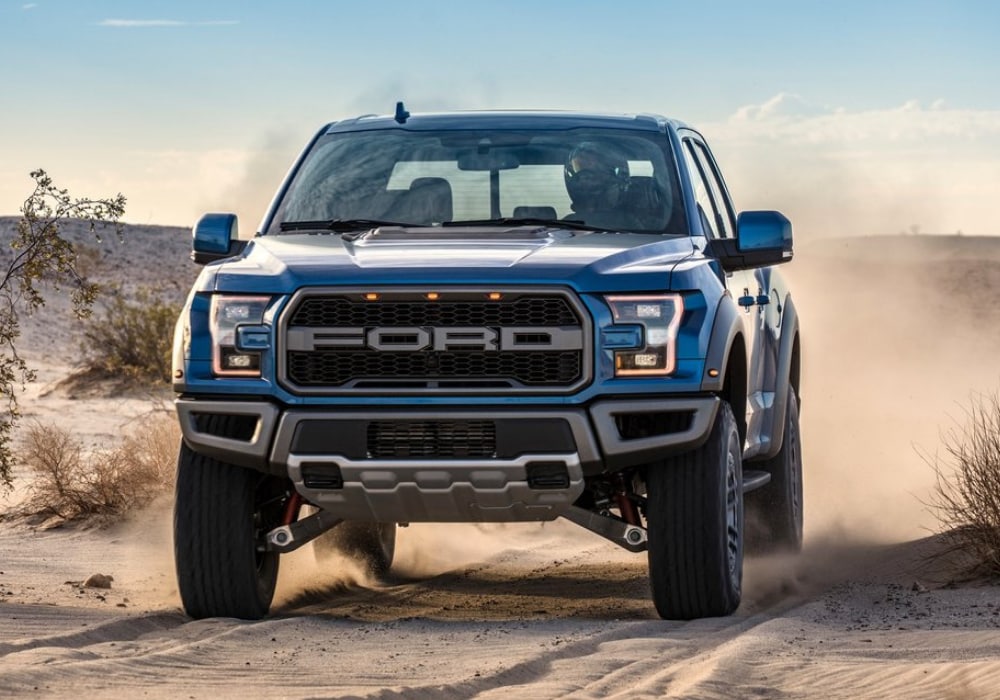 The main feature of the Raptor speaker is it's all-terrain inspired body. It is designed to look like the Ford Raptor truck. ION added a rubber-tread with a handle and wheels so that you can easily transport the Raptor wherever you need it.
Additionally, there is 100W's of speaker power from a wide-dispersion tweeter and massive subwoofer. The subwoofer is similar to the Tailgater in that it is incredibly powerful. It is very, very loud. There is an 8-inch subwoofer with a 3-inch tweeter.
There is Bluetooth connectivity along with an included aux cord. Similarly the ION Raptor speaker has an on-board AM/FM radio as well.
Another cool feature that the Raptor has that the Tailgater doesn't, is the multi-color light bar. This light bar can pulse to the music, stay a solid color or be turned off completely. It also has 2 cup holders on the top of the speaker so you can keep your drinks readily available.
Finally, there is a rechargeable battery that boasts up to 75 hours of playback time. And, the Raptor features IPX4 water-resistances, which means that you can leave the speaker in the rain without any worries.
Final Verdict
So, in the end, what speaker should you get; ION Audio Tailgater vs ION Audio Raptor?
In our opinion, these are both excellent options for outdoor Bluetooth speakers. The Raptor is more expensive, but what you're paying for is the extra protection and a few more features (like the light bar).
We thought that going with the slightly less expensive 100W Tailgater was the best mix of both worlds. You don't get the extreme ruggedness of the Raptor. However, you still get an awesome outdoor Bluetooth speaker experience. The Tailgater is still very durable, sounds incredible and is 100% worth it.
Now, both speakers are on the larger side, but if you're looking for a smaller Bluetooth speaker, check out the DOSS speakers comparison.