DOSS SoundBox VS SoundBox XL Bluetooth Speaker Review
The DOSS SoundBox VS SoundBox XL Bluetooth Speaker Review is possible due to affiliate links, thank you.
As summer is in full blown action, it's time for another Bluetooth speaker in-depth review! Today we will be checking out the DOSS SoundBox speaker and the DOSS SoundBox XL speaker.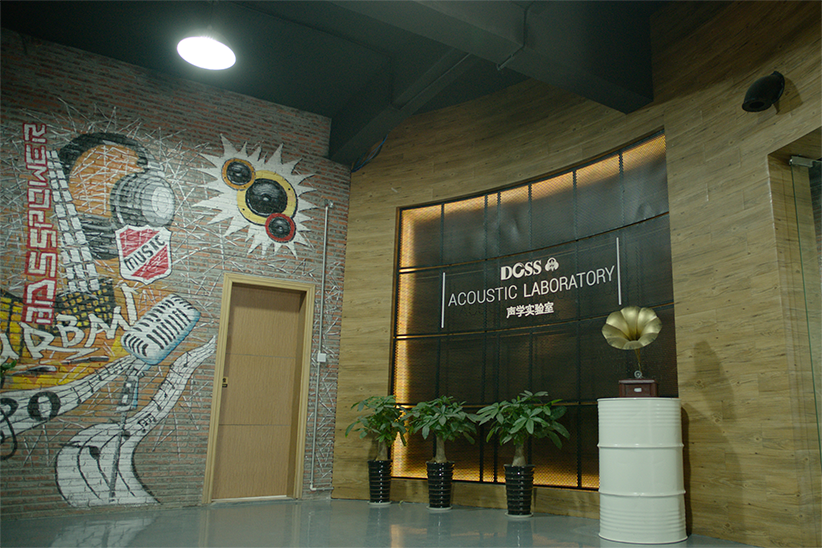 Right off the bat, you should notice something that is similar between the two speakers? They are both products of DOSS Audio. DOSS Audio has been around since 1999. They focus on creating premium sounding products while maintaining affordability and value.
In 2011, they become one of the leading companies to manufacture portable Bluetooth speakers. And as 2017-2018 rolled around, they became the top speaker brand on Amazon in several countries.
Today we'll be looking at two of their most popular offerings. We'll be attempting to help you in your decision of which Bluetooth speaker to purchase: the DOSS SoundBox Pro+ or DOSS SoundBox XL?
DOSS SoundBox Pro+ Bluetooth Speaker
First, we'll be taking a look at the DOSS SoundBox Pro+ speaker.
The SoundBox Pro+ is one of their top portable Bluetooth speaker offerings. It has several premium features and color options available. The SoundBox Pro+ speaker adds unique LED lighting for differentiation from other brands. Also, they are able to produce a sound signature and volume that many other Bluetooth speakers don't compete with.
Features
Starting off, the SoundBox Bluetooth speaker features two full-range dynamic drivers and dual passive radiators.
The full-range drivers produce 24W of sound, powered by their built-in custom amplification system. It produces full bass, tight mids and clear highs. At full volume, there is little, if any, distortion and voices don't get muddled out.
Additionally, there is a bass button that increases the power of the bass. This feature is perfect for those of you who are bass-heads. The extra bass adds very rich, deep and loud bass. It really is able to fill a room and grab the attention of anyone around.
Next, the SoundBox Pro+ can be wirelessly connected to another SoundBox Pro+. This allows you to double the volume and driver power while adding stereo sound. Wireless stereo connectivity has been a staple of newer speakers and is really a welcomed feature. Especially when you can find these speakers for affordable prices, it isn't unreasonable to purchase another one. DOSS speaker pairing is a great feature that we really appreciate.
The battery life that DOSS provides is extremely adequate. When competing against rival Bluetooth speakers, they even come out on top. The SoundBox Pro+ boasts up to 15 hours of playtime at 50% volume without the LED lighting on. They use a rechargeable built-in lithium-ion battery for power.
Additionally, it has Bluetooth 4.2 technology that allows connection up to 66 feet away. And, has IPX5 water resistance. Which means it is water and dust proof up to a certain extent.
LED Lighting
Finally, the SoundBox Pro+ Bluetooth speakers come equipped with beat-driven LED lighting. This party lighting lets the RGB LEDs to flash and sync with the music you are playing. In a darkly lit room, it can really add an atmosphere if that's the effect you're looking for. You can also set the lights to a few different modes including; pure, cold and warm.
DOSS SoundBox XL Bluetooth Speaker
While you might be sacrificing some of the flashiness of the DOSS SoundBox, the DOSS SoundBox XL speaker makes up for it in sound quality.
Features
Starting off with the best feature of the DOSS SoundBox XL, the sound. The XL really means "extra", "large" and "powerful".
The SoundBox XL features 32W of speaker power. This power is split between a 20W driver and 12W subwoofer. There aren't many portable Bluetooth speakers with subwoofers, but it really adds to the sound depth.
Illustrated in the picture above is DOSS using the dual 10W drivers, 12W subwoofer and dual passive radiators to create a sound signature like no other! The SoundBox XL has extremely rich, deep bass while maintaining tigh mids and crystal clear highs. At high volumes, there is little to no sound distortion depending on what type of music you're listening to.
The DOSS SoundBox XL speaker utilizes Bluetooth 4.0 which is an older version. However, it still does allow for 33 feet of connection distance and is compatible with any Bluetooth device. It also supports auxiliary-in or a TF card. The XL does also offer compatibility with the Echo Dot.
It has a built-in 2200mAh lithium-ion battery that can power the speaker for up to 10 hours at 50% volume. DOSS says that the speaker will recharge in just 3-4 hours with the included power adapter. Additionally, the SoundBox XL has a sleek design that can really fit into any room, or be used as an outdoor speaker.
Final Thoughts
So, should you get the DOSS SoundBox, SoundBox Pro, SoundBox Pro+, or SoundBox XL? DOSS sells a lot of Bluetooth speakers.
When you're trying to decide which one to get, consider a few things. First, the value. These speakers provide excellent value, but as you move down the line towards the cheapest speaker (DOSS SoundBox), you loose some of that value. The DOSS SoundBox XL provides easily the best value. A close second would be using two DOSS SoundBox Pro's in pairing mode.
The second thing to consider is where you will be using the speaker. If you're going to be using it outside, the SoundBox XL is the definitely best option. It provides easily the most sound volume due to its included subwoofer. The dedicated subwoofer adds so much extra sound, that is silly to consider any other Bluetooth speaker at this price point. However, if you're going to be primarily indoors, the dual SoundBox Pro's are a great option because of their high attention to audio detail.
Finally, you should consider if you need the latest and greatest technology. What I mean by that is the SoundBox XL only has Bluetooth 4.0 (33 feet), and an IPX4 water resistance rating. Versus the Pro+ which has Bluetooth 4.2 (66 feet) and an IPX5 resistance rating. The SoundBox Pro+ is more designed to be an "active" lifestyle Bluetooth speaker. However, that should not sway you from considering the XL, because the sound quality really does make up for it.
The Verdict
So, which DOSS portable Bluetooth speaker do we recommend?
Absolutely the SoundBox XL speaker. The SoundBox XL provides excellent value while still maintaining great sound quality and an affordable price. It has an incredible soundstage with the dedicated subwoofer and definitely competes with much higher priced speakers.
Unfortunately, you cannot connect two speakers easily. Another downside is the portability and ruggedness of the SoundBox XL speaker. It is heavy. This is because there is so much speaker packed into a small package. However, some might consider this a positive due to it's high-quality feel. Additionally, it is not as waterproof as some of the other offerings, but it will work for most use cases.
How to Connect 2 SoundBox XL Speakers

1. Buy three multipoint bluetooth transmitters/receivers: Plug the first into your sound source's 3.5mm AUX OUT jack and set it to transmit. Plug the second and third into your DOSS speakers' 3.5mm AUX IN jack and set them to receive. Now you'll have dual mono. As a bonus, you can choose a Bluetooth TX/RX model that offer APTX HD, a higher-quality codec–for example, the Viugreum Bluetooth V4.1 Transmitter / Receiver (currently $38 each) or the TOP-MAX APTX-HD/ APTX-LL Bluetooth Transmitter Receiver (currently $27 each).
2. Buy a high-quality 3.5mm splitter cable: "left/right" (white/red) if you want to split it into Left and Right speakers, or "stereo" if you prefer each speaker to pump out both channels.

–Courtesy of Paul in Maryland
In the end, the DOSS SoundBox XL Bluetooth speaker is one of the best valued speakers you can find. It packs a powerful punch at an affordable price that won't break the bank.