2015 MacBook Air Review: Is It Still Good?
Early 2015 MacBook Air (MJVE2LL/A)
Pros
Excellent Apple build quality and the design holds up..
Reliability from an Apple product at a more affordable price.
Quick enough to handle most everyday tasks.
Amazing for students.
Cons
Slow if you need to do heavy editing.
A few years old now, definitely can show it's age in some situations.
Today, I'll be reviewing the 2015 MacBook Air as it pertains to this year. There are a lot of good lightweight laptops out there, but the MacBook are is by fair one of the best.
How does it stack up against newer laptops? And, is the 2015 Air one of the best budget options out there?
The 2008 MacBook Air was an 13-inch ultra-premium, ultra portable notebook created by Apple. Claimed and promoted to be the world?s thinnest notebook with a thickness of just .54 inches or 14mm thick at it?s minimum. Due to it?s unique tapered design, optional solid state drive, and one of the first laptops without an included media drive, it slotted itself as an interesting addition to Apple?s line of notebooks.
MacBook Air Today
Today, the MacBook Air has become Apple?s entry-level notebook with the Retina Display Model having an MSRP starting at $1099 on Apple.com. With that being said, stores like Microcenter constantly have the MacBook Air on sale, with prices dropping as low as $779. At the time of writing this script, Microcenter has the MacBook Air base model available for $879.
What if I told you that you could have a MacBook Air, one of the best-selling student laptops of all time for below $400? and I purchased it.
Refurbished MacBook Air
This is the MJVE2LL/A? or in simpler terms; an early 2015, 13-inch MacBook Air. This model comes equipped with an 1.6GHz i5 processor, 4GB of DDR3 RAM and 256GB of PCIe-based flash storage. The screen has a resolution of 1440×900 and mine surprisingly did include an, while however quite dirty, Apple-branded charger.
In the Box
Mine did not come in the original box, however it was packaged quite well (footage lost). The chassis had quite a few scratches all along the outside with a small dent that can also be seen on the corner. Turning the laptop on allowed the 1440×900 screen to illuminate showing an almost brand new looking screen.
While I do not know if this was a brand new screen. Or if someone was just very careful with this specific unit. The screen looked phenomenal for the price. Upon setup, installing some programs and checking the specifications to assure I was delivered the correct model. I found the battery was manufactured in 0000 and was at 93% capacity.
Once again, I can't say if they replaced the battery or this was a well-taken care of. But it was a pleasant surprise to see that this battery had almost all of its full potential.
Is the 2015 MacBook Air Worth It?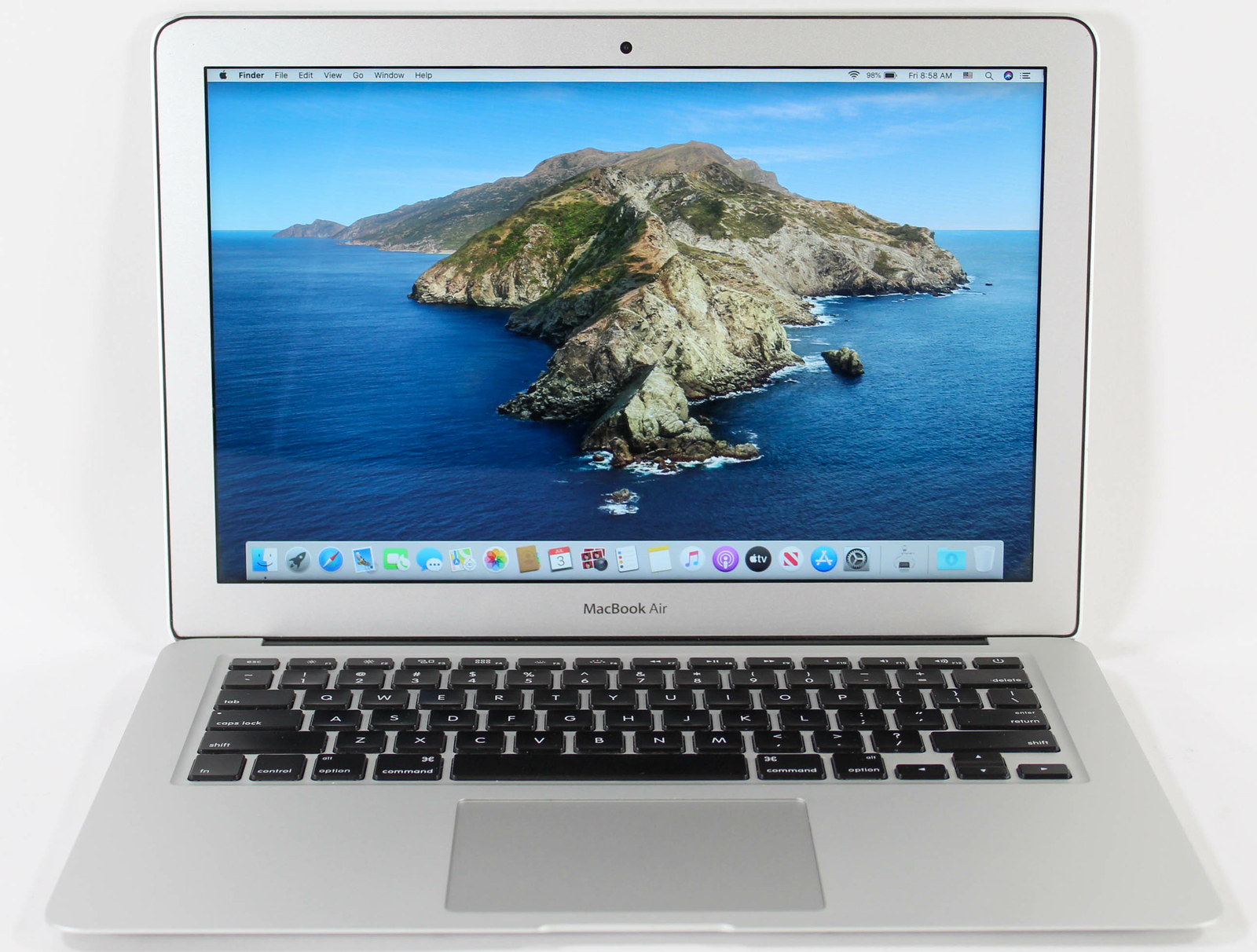 Now this is not meant to be a typical review of the 2015 MacBook Air. I just wanted to see if it was still a relevant purchase. Especially at the sub-$400 price point. I cannot speak to all of the refurbished sellers on the internet. However, the one I purchased from that the unit I received was, for the age, in great internal condition. The external cosmetic quality of lid and bottom portions was not the greatest. But for the price and age I was happy. I slapped a few stickers on and no one would ever know the difference.
As for power it is adequate for the type of laptop. If you are surfacing the web or word processing you will have absolutely no issues. Doing some light coding or very light photo editing you will have little trouble using this laptop. Take this ?will have no trouble? with a grain of salt because this is a 0000 year old laptop. But, it will most likely beat out any of the competition you can purchase at your local Best Buy.
2015 MacBook Air: Final Thoughts
I purchased this laptop for a simple lightweight, powerful laptop to take to class and back. I didn't want to have to worry about taking a more expensive laptop. Especially when considering commuter computers have been known to be knocked around quite a bit. This works as a budget option for students or as an inexpensive laptop for school or work. The refurbished 2015 MacBook Air in my opinion is one of the best options out there.
If you're looking for an inexpensive newer laptop, check out the Lenovo Flex 5 Review.