Today I'm looking at another one of the most affordable RGB fans, the Anidees case fans.
Anidees is a Chinese manufacturer specializing in computer cases, fans and other electronic components. We have reviewed a lot of other RGB fans, however these are the first PWM RGB fans.
The name "Anidees" was formed from the English words "an idea". But, was later changed to "an ideas". Then from that phrase, it was changed to the European version of "anidees". They are a "design company" focusing on product design and value.
Bestseller No. 1
Bestseller No. 2
Bestseller No. 3
Bestseller No. 4
Sale
Bestseller No. 5
While searching for RGB fans for a new gaming computer, Anidees showed up with their 120mm and 140mm offerings. The Anidees AI Tesseract Duo 120mm and Anidees AI Aureola Duo 140mm fans.
The Tesseract and Aureola RGB fans are very special because they are compatible with 5V addressable RGB and PWM fan headers. Addressable RGB headers provide the fans with direct input from the motherboard. This allows you to control and customize the fan lighting.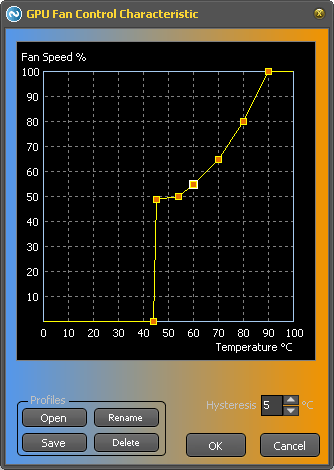 In addition, the PWM (pulse width modulation) header lets you control the speed of the fans. This is especially useful in gaming rigs who's main focus is silence. Most motherboards will have some sort of fan control curve that allows you to adjust when the fans turn on. Creating a slow curve so that your fans only ramp up when absolutely necessary helps keep your PC silent.
Anidees Tesseract Duo RGB Fan [120mm]
The Anidees Tesseract fans are 120mm dual ring RGB fans. They feature 18 outer LEDS with 6 inner LEDS that have independently controllable RGB lighting.
The lighting is controlled via a 5V 3-pin addressable RGB header on your motherboard (ASUS Aura Sync, MSI Mystic Light Sync, J-Rainbow, and Gigabyte RGB).
In addition, the fan speed is controlled via PWM fan control. PWM control allows you to completely customize the dynamics of fan blade speed. However, the fans have a speed range from 600rpm to 1200 rpm. It can be difficult to find a cheap RGB PWM fan.
Anidees Aureola Duo RGB Fan [140mm]
The Anidees Aureola fans are 140mm dual ring RGB fans.
They are similar to the Tesseract fans, but only have 12 independently controlled RGB LEDs. These LEDs are then split between the fan's hub and outer ring.
The fans are controlled with a 5V 3-pin RGB header and PWM fan control header. These are both found on your motherboard and are used to customize the fans settings to your liking.
While it can be difficult to find 140mm RGB fans that aren't outrageously expensive, these Anidees fans are a great option. They have high thermal efficiency with 11 fan blades. In addition, they have a near-silent rifle bearing along with rubber pads.
Installing the Anidees Fans
Anidees Fans: Final Thoughts
If you're looking for affordable RGB fans that will fit into almost any build, these Anidees fans are it.
Good 140mm RGB fans are difficult to find, but the Aureola definitely take the cake. They look great, are well-designed and have a solid build. In addition, they add premium features such as; PWM control and 5V addressable RGB. HUGE PLUS!
The Tesseract fans are also very good. There is some more options when it comes to 120mm RGB fans. however, the Anidees fans do not disappoint. They have a similar strong build quality, performance and styling. And, they maintain a cost factor that is difficult to beat.
In conclusion, there are many RGB fans on the market. The trick is finding fans that fit your build in both styling and cost. The Anidees fans, might be the answer you are looking for.